The latest Quarterly International Trade Outlook from the British Chambers of Commerce, in partnership with DHL, shows that confidence remains strong among UK exporters. The...
Influential Lincolnshire women of past and present were honoured today (Friday 19th May) in a ceremony that saw the University of Lincoln's Vice Chancellor...
Barnsley's BetterYou is targeting sales of more than £5 million this year as growth for its supplements and transdermal magnesium grows domestically and abroad. The...
Moirae, a full service creative agency, based in Doncaster, is celebrating achieving official Google partner status. The company, which recently won an international award for...
A quarter of British office workers say they would consider moving jobs – or have already moved – due to a lack of mobile...
Coca-Cola European Partners (CCEP) has opened a solar farm in Wakefield to support production of its flagship beverage at Europe's largest soft drinks factory. The...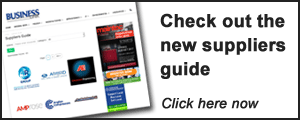 East-Yorkshire vitamin, mineral and supplement manufacturer, Bee Health, has been named one of the '1,000 Companies to Inspire Britain' in a new London Stock...