Huddersfield's Paxman Coolers has gained US regulatory approval for its Scalp Cooling System to stymie hair loss during chemotherapy. The concept behind the pioneering system...
Leading health and wellbeing company, Westfield Health, has hit a major milestone after processing its 17 millionth claim since it began electronic records around...
The second phase of the iPort development will see Verdion add a further 3 million sq ft of space to the £500 million intermodal...
Bruntwood has been awarded £2 million to launch a new technology hub in Leeds which will provide a major boost for the city's rapidly...
Leeds-based educational charity Lhasa Ltd has been awarded the Queen's Award for Enterprise for the second successive year. News of the award for Innovation, in...
Ireland's NTR has completed a £55 million refinancing of existing debt facilities of the Twin Rivers windfarm, a 29MW windfarm in Yorkshire, with MUFG's...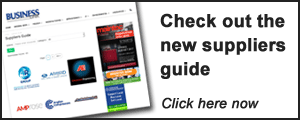 British Steel has received 5,400 applications for 140 trainee positions at its Scunthorpe and Teesside operations over the last 6 months. Since opening applications in...