With in excess of 40 years experience, AE Mixers are established as a leader in the design and manufacture of mixing equipment for fluid processing applications.
Mixers are designed and manufactured in our purpose built factory to meet exacting customer standards and to optimise specific individual processes.
With off-the-shelf spares, machine repairs and on-site service, AE Mixers provides dedicated support throughout the operational life of the product to all customers, small or multi-national.
Design at Advanced Engineering
Bespoke Equipment Design to Suit the Application
We pride ourselves in providing a solution to the clients needs. Our design team will provide solutions based on the specific needs of the products to be mixed. With over 40 years of mixing experience, we have many solutions that can be tailored or we can provide a new solution as required.
We take into consideration all aspects of the product to ensure the mixer we office will produce the desired results. This includes the Client Vessel Description, Liquid Capacity, Specific Gravity, Viscosity, Temperatures, Pressure, Special Characteristics, Solids Content, and Mixer Duty (e.g. blending) etc.
We can also provide variations to drive methods, including Direct Coupled Speed Controlled, Variable Speed, Multi-Speed, Belt Driven, ATEX Compliant, Pneumatic and Alternative Voltages.
We have CAD facilities on site to aid us in the design of equipment and to produce drawings for client approval and documentation. Many mixers can be adapted to include interchangeable mixing heads, magnetic drive mixers, bottom entry mixers for vessels, stainless steel gearboxes and covers providing cGMP (current good manufacturing practice) for the food and drug industries.
Advanced Engineering produce a wide range of mixers, many of which can be tailored to suit the customers requirements. We also have a base range of mixers which to many are suitable as available, or they can be modified to suit the application.
Our standard ranges are classified in the following catego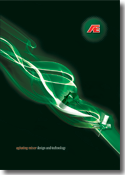 ries:
Agitating Mixers.
This range includes Propeller style mixers and Axial Flow Turbine Mixers.
*NEW* Download PDF of Mixing Overview Brochure (1.3Mb)
Download PDF of Agitating Mixers Brochure (1.16Mb)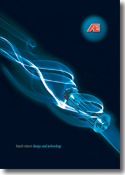 Batch Mixers.
This range includes Standard Immersion Mixers, High Speed Sealed Bearing Mixers, Bottom Entry Mixers, and Special Purpose Mixers.
*NEW* Download PDF of In-Tank Mixers Brochure (2.39Mb)
Download PDF of Batch Mixers Brochure (3.97Mb)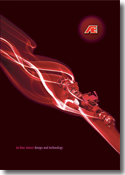 In-Line Mixers. This range includes Single Stage In-Line High Shear Mixers, High Speed Self-Cleaning Mixers, Three Stage Multi-Shear In-Line Mixers, and Ad-Pro High Shear Emulsifier Advanced Processing Mixers.
*NEW* Download PDF of In-Line Mixers Overview Brochure (3.77Mb)
Download PDF of In-Line Mixers Comprehensive Brochure (1.45Mb)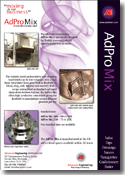 AdPro Mix.
Specifically Designed for Flexible Processing of Cold Manufactured Food Products.